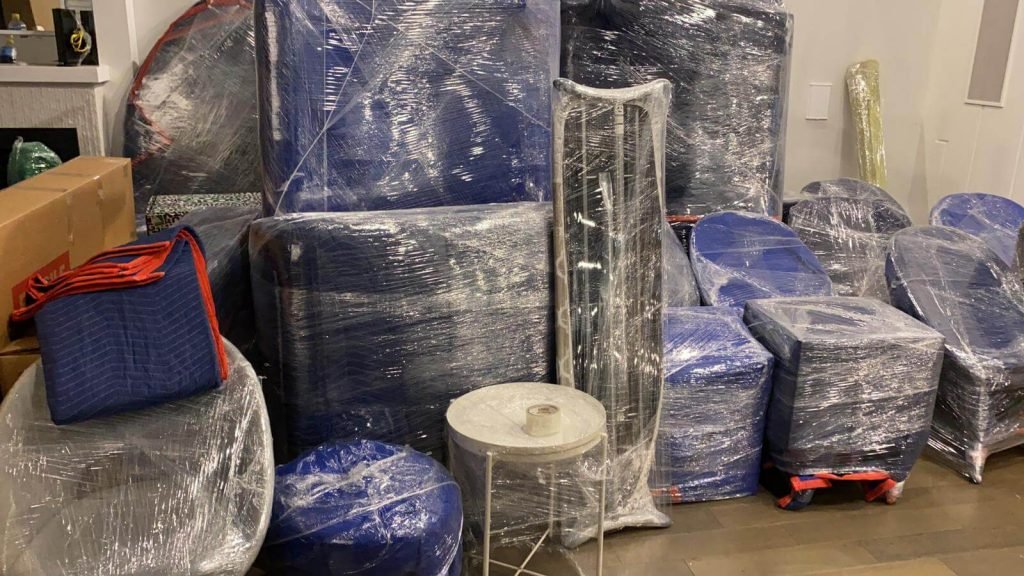 Are you planning to move interstate? Do you want a removalist you can trust, who will arrive on time and not damage your goods?
Choosing the right long-distance moving company can be the difference between a smooth and easy move or a nightmare.
At Quick and Easy Moving, we can haul your goods to any suburb in Canada. Our professional, fully qualified, and trained team offer full-service long-distance moving, ensuring that your belongings arrive at their destination in pristine condition and ensuring a stress-free move.
On-Time Pick Up And Delivery Dates
Moving interstate or beyond is a significant change that involves uprooting your life and making the long haul. Whether you are moving to Victoria, Calgary, Winnipeg, St John's, Seattle, New York, or beyond, we offer an affordable price, reliable delivery dates, and deliver outstanding service to guarantee to take care of your belongings and ensure their safety at all times. Using Quick & Easy Moving for your long-distance move means one less thing to have to worry about.
We treat your possessions as if they were our own
We strive to ensure that no damage occurs at any stage of the process. We treat your belongings as if they were our own. For peace of mind, we offer an inventory tagging system for every item which is moved.
Going the extra mile to help your move be perfect, we make sure that our trucks and uniforms are clean at all times so that you don't need to clean any unwelcomed dirt or dust from your belongings once they have been moved.
Long Distance Moving Services Include
To ensure your possessions are fully accounted for, we create a detailed and itemized inventory of everything. We then ensure that every article of furniture has been carefully wrapped in a moving pad, which will ensure it arrives safely throughout the moving process to your new residence. Our full-service long-distance movers also ensure that each item is placed in your preferred location and room of your new home.
Taking care of fragile items
We can also provide crating of glass, pictures, and marble if required. Before the move in your home, we will blanket and plastic stretch wrap all of your furniture, ensuring it is safely protected at all times during the move.
At Quick & Easy Moving, we understand sometimes you only need a hand transporting a few items, which is why we are flexible to meet your needs, from shipping just that one fragile item to moving your entire household. Whatever your requirements, we can help!
Please take advantage of our free moving estimate by submitting the online form or calling our experienced staff at 778 871 8999.
Storage Services
When moving home, it's not always as easy as moving directly from your old house into your new home. Is there a gap between moving into your new home? Or maybe you're downsizing to a smaller and more economical option? Whether you need short-term or long-term storage service, we're here to provide practical and affordable solutions for your needs.
We've partnered with the best self-storage facilities in Canada to save you storage fees. Store your belongings in a secure and safe location, with 24/7 video monitoring, a clean, well-lit facility, and an on-site manager.
We can transport your furniture directly from your home to a storage facility and save you time and money. Give our moving and storage company a call now at 778.871.8999 to get your free quote.
Packing
Packing is often one of the most stressful parts of the moving process. It's even worse if you only have a short time frame to pack before moving day.
Some people are confident to tackle the packing process on their own. But, we understand that sometimes you may need some assistance when packing for your move.
Our team of professional and experienced packers has been highly trained. We're here to help with customized packing services tailored to your needs. Whether you need help with an entire pack, a kitchen pack, or fragile item packing, there's no job too big or small. We'll be sure to share some secret packing and unpacking tips with you along the way also.
We endeavor to make your move as stress-free as possible so that you can focus on your plans instead while we pack your belongings. We can also unpack them for you to make adjusting to your new environment as seamlessly as possible. Contact us now for an instant packing services quote.
Moving Charges and Procedure
A lot of moving companies make their charges confusing to follow and understand. Our professional moving service would rather provide honest, transparent charges so that you don't experience any nasty charges on the day of the move.
Moving long-distance is charged by the mileage between the destination and your origin, as well as the total weight of your belongings. Quick and Easy Moving are long-distance moving experts in Vancouver. We will ensure your items arrive at your new location in perfect condition. Call us now at 778.871.8999 to get your free quote.
Overseas relocation
If moving interstate, it's best to plan well in advance and allow significant time to gather the necessary documents and file visa applications. You never know when there may be a delay in the process, and allowing sufficient time helps eliminate unnecessary stress if a delay occurs.
Once you've completed the visa process, it's then time to start planning the move.
It is extremely important to have the correct documents filled out when crossing the border into the United States. Quick & Easy Moving ensures a smooth process of moving from Vancouver to the US as your long-distance moving company.
Qualified Piano movers
Our team of piano movers possess the experience, skill and knowledge to ensure your upcoming move is pleasant, easy and prompt. We've done it all and seen it all – no move is too small or too big for us. We will handle your precious piano with absolute care and precision, ensuring there is no damage incurred throughout the move. Communication is key, and our moving specialists will keep you updated throughout the moving process, making sure our communication with you is reliable
Regulations of Your New Country
Laws and regulations can vary significantly from one country to another. It's best to speak with the appropriate embassy or consulate in advance to learn of any rules or restrictions for expats moving to a new destination country.
Requirements for permits and visas
Restrictions on the shipping of household items
Any import taxes
Required vaccines for family members
Vaccines and any quarantines for family pets
Taxes involved in shipping your car
Our Long-Distance Moving Services
We offer our many long-distance moving services across the country. Here are some of our destinations across Canada:
Moving from Vancouver to Winnipeg
Moving from Vancouver to Edmonton
Get A Free Quote
Are you looking for the best and most affordable long-distance moving company across Canada? Contact us for a free estimate. Our rates are affordable, and we can match your budget. If you're unsure how much you need to move, you can fill out our easy volume calculator. Call 778.871.8999 or fill in our contact form today.