Excellent Moving Team to Kamloops
Relocating from Vancouver to Kamloops? Let our experienced movers help make your transition smooth and stress-free. At Quick and Easy Movers, we are dedicated to providing a quality moving experience with the utmost care and attention.
Our team of experts are knowledgeable in all aspects of the move process, from packing to transportation to unloading at your new home. We understand the importance of taking extra care when handling your possessions and will go the extra mile to ensure everything arrives safely.
We're fully insured and licensed, so you can rest assured that your belongings are in good hands. Plus, our rates are competitive, and all costs are clearly explained upfront, so there won't be any surprises.
Whether you're moving a few boxes or an entire household, our team is up for the job. Contact us today to get started! We look forward to helping you make your move from Vancouver to Kamloops as easy and stress-free as possible.
Secured and Insured Movers in Vancouver, British Columbia
Quick and Easy Movers are the perfect fit if you're looking for reliable and insured movers in Vancouver. We take pride in providing exceptional service with all our moves, no matter how big or small. Our experienced team of professionals will ensure that your belongings are safely secured and transported to their new home, guaranteeing you a stress-free move every time.
All of our movers are trained in proper packing and loading, as well as accident prevention, to ensure your valuables arrive unscathed. You can rest assured that with Quick and Easy Movers, your move is secure from start to finish.
We know that moving can be a daunting experience, so we want to make it hassle-free for you. From packing and loading to unloading and setup, we can handle it all for you. We offer free estimates, so you know exactly what to expect before your move begins.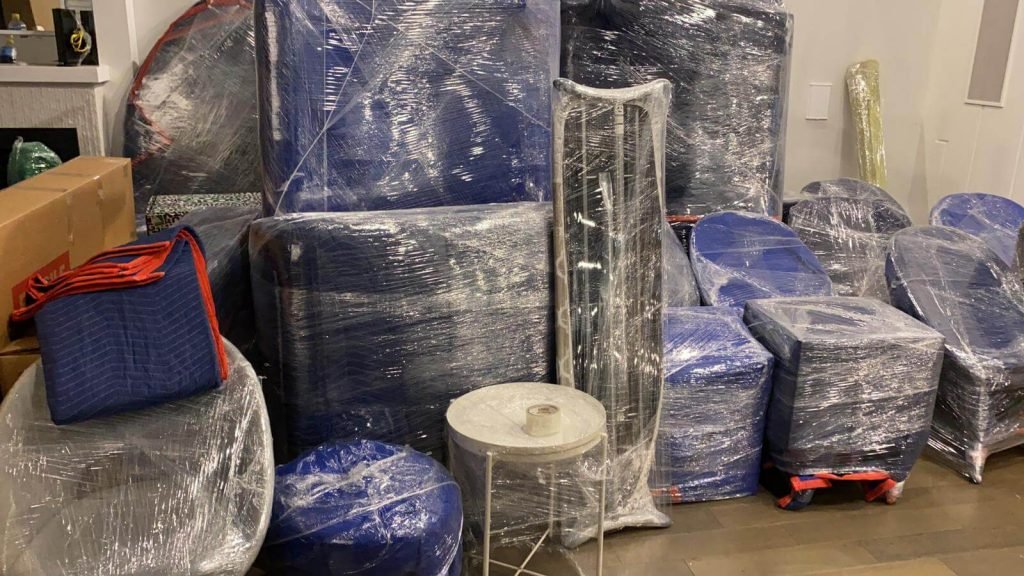 Why Choose Quick and Easy Movers as Your Moving Company?
Quick and Easy Movers is a reliable, experienced, and professional moving company. We offer free estimates for our services so you can feel confident about the pricing you receive. Our team of experienced movers are highly skilled in packing and loading items to ensure that all your belongings arrive safely at their destination.
Competitive Rates
We provide competitive rates that are tailored to meet your specific needs. We never charge hidden fees and offer upfront, transparent pricing. We aim to provide quality moving services at a fair price so you can relax knowing you're getting the best value for your money.
Fully Insured and Bonded Professional Movers
Your possessions are important to us, so we ensure that all our moving services are fully insured and bonded. We take extra care to ensure the safety of your belongings during every move, so you can rest assured that they'll arrive at their destination in one piece.
Full Range of Moving Services
Quick and Easy Movers offers a full range of services for both residential and commercial moves. Whether you're moving across town or the country, we have the experience and expertise to get your possessions where they need to go. We also offer packing services so you can have peace of mind that your items will be properly packed and stored for transport.
Friendly and Professional Staff
Our friendly and professional staff are always here to answer any questions. We strive to provide the best customer service possible and ensure that every move is as smooth and stress-free as possible.
Flexible Scheduling in Western Canada
We understand that life can get busy, which is why we offer flexible scheduling so you can choose the best time for your move. We'll do our best to accommodate any requests and ensure your move goes as smoothly as possible.
At Quick and Easy Movers, we're committed to providing top-notch moving services that you can trust.
Our Services
Long-Distance Relocations
Our experienced staff is equipped to handle interstate relocations with ease. We'll take care of all the details, from packing and loading your belongings safely for transport to ensuring that everything arrives at its destination safe and sound. Whether you're moving across the state or the country, we can provide it's a hassle-free experience.
Local Moves with Kamloops Movers
No move is too small or too big for Quick and Easy Movers. We offer local activities with competitive rates and flexible scheduling to make your transition as smooth as possible. The good thing about local moves is that you don't have to worry about the added stress of interstate relocations.
Packing Supplies, Packing and Unpacking Services
Our team can provide packing and unpacking services for your convenience. We understand how time-consuming and stressful packing can be, so we're here to take care of it for you. Our experienced movers will ensure that all your belongings are securely packed and ready for transport.
Storage Solutions on Moving Day
We offer storage solutions for those who need a temporary or long-term solution. Our secure storage facilities provide the perfect place to store your belongings while transitioning into your new home. We can also assist with packing and loading items into our storage units.
Piano Movers
We have the necessary equipment and expertise to move pianos of all sizes safely. Our trained staff will ensure that your piano is securely transported to its destination without damage or wear and tear. Since pianos are delicate instruments, we take extra care to ensure they arrive safely at their destination.
Office Relocations
Our office relocation services are designed to minimize downtime and get your business running again as quickly as possible. We know that time is of the essence when it comes to office moves, so we'll do our best to ensure that everything goes smoothly and that all your equipment arrives safely and on schedule.
Why Move to Kamloops?
Kamloops is a city in south-central British Columbia, Canada. It has a population of 85,000 and spans an area of 476 square kilometers (184 sq mi). Kamloops is known for its natural beauty and year-round recreational activities.
With over 300 days of sunshine each year, it's no wonder that Kamloops is a popular destination for outdoor enthusiasts. Home to three ski hills, several golf courses, and more than 200 kilometers (124 miles) of hiking trails, Kamloops has something for everyone.
Kamloops also has plenty of culture and entertainment on offer. The city boasts a vibrant music scene, world-class theatre and art galleries, museums, and wineries. There are also many events and festivals throughout the year, such as the Kamloops Cowboy Festival, Rockin' River Music Fest, and more.
Kamloops is a great place to visit or call home – explore all it offers! Additionally, Kamloops is one of Canada's top 10 fastest-growing cities, so it's a great place to invest and start a business. With its diverse population, strong economy, and stunning natural beauty, Kamloops has something for everyone!
Kamloops truly offers something for everyone. Kamloops is the perfect destination if you're looking for outdoor adventure, culture, entertainment, or a place to live and work. Explore all that Kamloops has to offer!